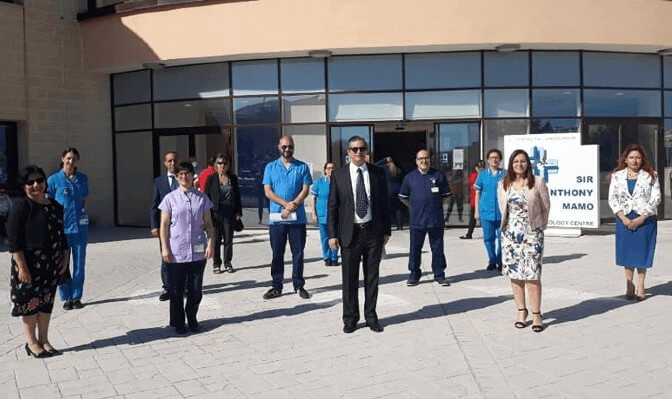 Celebrating International Nurses Day 2020 Press Release
Press Release
 International Nurses Day
"Hundreds of nurses from around the world have died because of contracting Covid -19 in the course of their duty. The International Council of Nurses (ICN) believes that the actual number of deaths among nurses may already be much higher than that current estimate."
This is the shocking statement issued by the International Council of Nurses. Year 2020, which was supposed to be the year of celebrations for the nursing profession, the year of promoting nursing, the year which WHO dedicated as the Year of the Nurse and the Midwife.
MUMN would like to pay tribute to these Heroes who made their ultimate sacrifice to care for their patients. Heroes who were working against all odds by being overwhelmed with patients and not having the proper PPEs. Heroes who will never be forgotten.  
Malta was one of the luckiest countries where the partial lock down and the contact tracing worked well enough that the famous spike of cases did not occur. Other countries were not so lucky and with all the lock downs and with all the contract tracing, several lives were lost since hospitals were unable to cope with the huge number of cases.
Our lives have changed, and we as nurses, need to be prepared more than ever for any eventuality which can take place. The risk of Covid -19 spreading amongst the Maltese population is still there and therefore we as a nation cannot afford to let our guard down so quickly.
As MUMN, we offered all our support and assistance to our members during this period. Directives to protect the lives of the nurses were issued, visits to various places of work were done to offer support to the nurses are just a few of the activities of the union in such unprecedented times.
On a different note, we are also celebrating the 200th year anniversary from the birth of Florence Nightingale. An occasion which inspired WHO to dedicate this year to the nurse and midwife. MUMN, to celebrate this occasion, is launching a new website which would offer more services to our members. The website mail address is still www.mumn.org and we encourage you to visit our new website.
Once again this year, MUMN has launched the Nursing Marketing Campaign in collaboration with the Ministry of Health to attract youths to the profession. We would like to take this opportunity to thank all the media houses for their collaboration in this noble cause.
In the name of MUMN Council, we would like to wish you a Happy Nurses Day on this special occasion throughout this special year 2020.
Paul Pace
President MUMN
12th May 2020