Welcome
"Empowering Patients - Advancing the Profession"
MUMN's vision is to primarily safeguard the healthcare professionals at their workplace. Our vision is to always be loyal to our members and towards the professions. MUMN offers excellent service to its members and is effective in improving working conditions. We ensure that members will always be represented with integrity and the respect they deserve. MUMN operates in an open, democratic and respectful manner. We will always stand for the members' rights, well being and interests of workers in the workplace. MUMN promsies to continuously work to enhance the quality of working conditions. We will strive to work towards sustaining and promoting healthcare professionals' continuous professional development.
Our administration committee
Paul Pace
President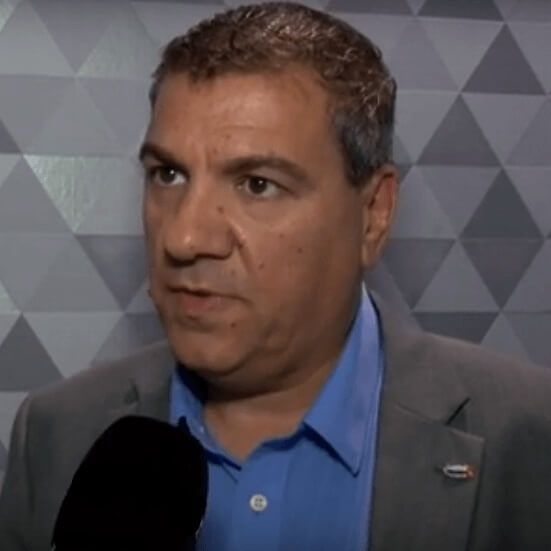 Colin Galea
General Secretary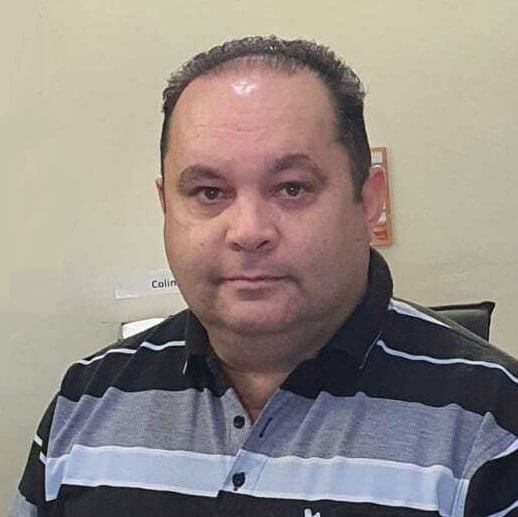 Alexander Manche
Vice President
George Saliba
Financial Secretary
Testimonials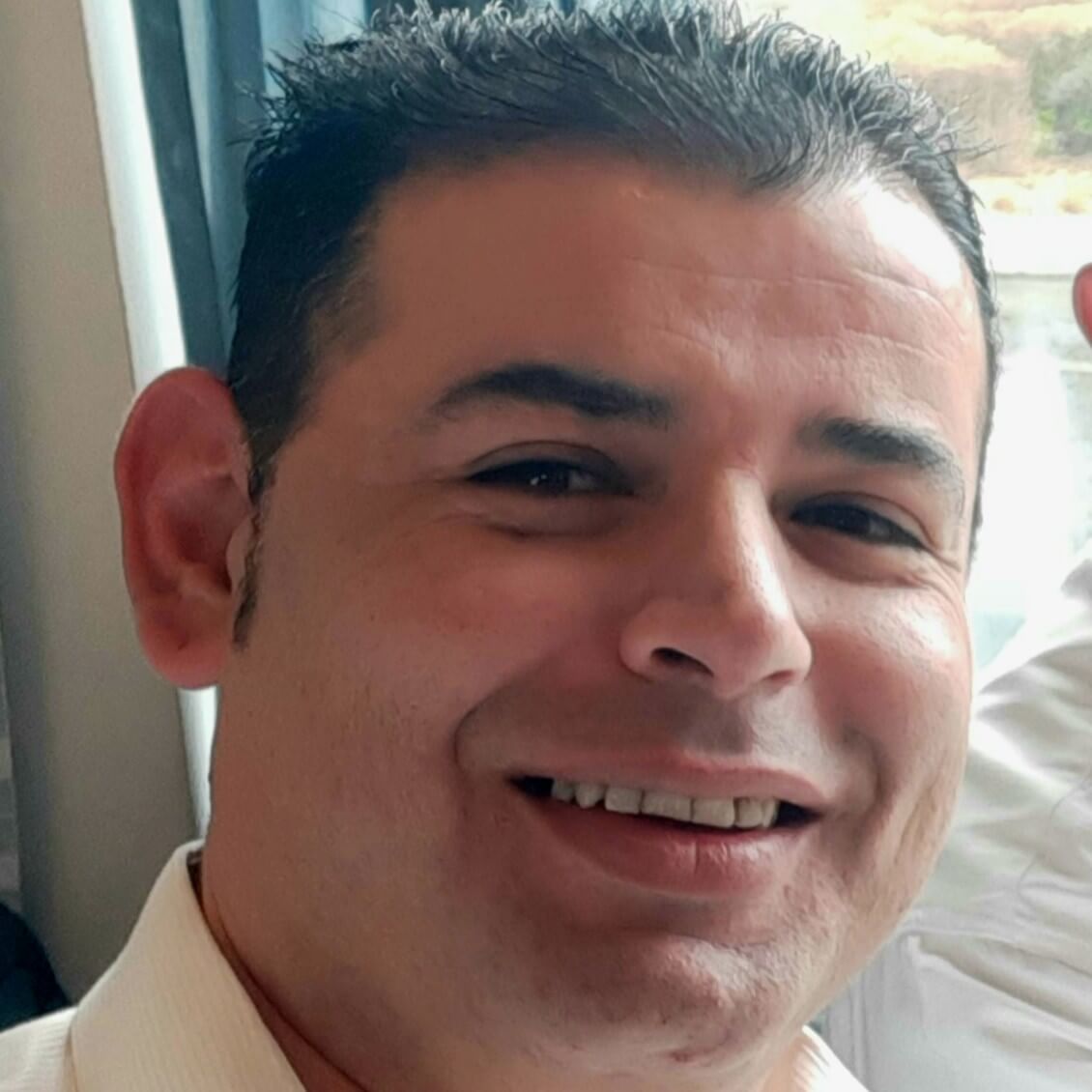 Adrian Farrugia
Dementia Day Care Centre SVP
I joined MUMN in 1999, practically from nearly it's inception!. Throughout the years MUMN has been pivotal in achieving so many groundbreaking milestones for the benefit of nurses and midwives and most importantly to safeguard our beloved patients. MUMN has evolved so much along the years from the introduction of the Florence Nightingale Benevolent Fund, to the Learning Institute for Healthcare Professionals, the expansion to cater for other healthcare professionals and many more is yet to come. Nowadays MUMN has established itself as the most influential and respectable union within the health sector and beyond.
Alexander Genovese
ECG Technician
ECG Technicians have never really been acknowledged by any governing bodies until recently. Having seen MUMN grow and achieve for nurses and midwives, we did not hesitate to join when the opportunity arose to join. Being a union dedicated to only health care professionals, we could only see benefits coming our way. In fact, we were the first profession outside nurses and midwives to join MUMN. With the help of MUMN we already managed to achieve our first steps into becoming a well recognized and organized profession, such as good academic recognition and structure to our profession, and hopefully will continue to achieve more in the coming years. Thank you MUMN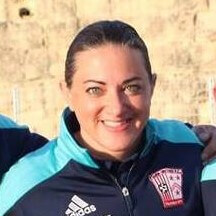 Pauline Fenech
Physiotherapist
As Physiotherapists we joined MUMN as we were not satisfied with our previous union. Since joining MUMN we have been given more attention and specifically to our needs as a profession. MUMN always listened to our difficulties and worked to address them in a timely manner just like any other profession they represent both individually and collectively. As a profession we were also given our own platform by creating our own group committee.
Our most recent directives
The Health Division discriminated against the Nurses and Midwives by making them fill in an annual appraisal reports which reports results in financial reductions to nurses and midwives in their PMP. On the contrary the allied group, in their sectoral agreement, it was agreed that they do not need to fill this appraisal report

This is a reminder that as from Wednesday 6th October 2021 from 7 am onwards the following directives are to come in effect in all SVP including the new block: 1. Nurses in all grades are to REFUSE internal transfers and external admissions including those from MDH. 2. Charge Nurses, Senior Staff Nurses, Staff Nurses, and Enrolled nurses do not do any duties attributed to a Ward Clerk. MUMN Council

On the 16th September 2021, MUMN had issued an industrial dispute due to the fact that MDH management dismantled theatre 7 and theatre 14 which were being used for Covid cases. By dismantling such Covid theatres, nurses were left with grossly reduced infection control measures with the blessing of MDH management when dealing with Covid patients or query Covid. MUMN allowed one week for MDH management to get their house in order and to reassemble theatre 14 or theatre 7. One week was wasted since not even a reply or an acknowledgment was sent to MUMN by MDH management or your office. Not to mention that during the one-week notice from the 9th September 2021 till the 22nd September 2021, no works on theatre 14 or theatre 7 were ever initiated. The arrogance and the laissez-faire on Health and Safety issues from both your office and by MDH office are overwhelming. While your office and that of MDH management sit pretty in the air-conditioned offices behind numerous Perspex, nurses working in the theatre were literally left with no protection from Covid. The pandemic, which is far from over has more virulent strains emerging such as Delta and UM which can also have a permeant effect on the lungs of the nurses in MOT. It is incredible that your office and that of MDH management just ignore an email from MUMN regarding the Health and Safety of the nurses just as if it is a piece of toilet paper. Therefore, since as of today the 24th September, the Directive to all nurses not to assist any patients in theatre if Covid positive or query Covid is active, MUMN is holding your office as legally responsible for any death of a patient. Since your office and that of MDH management are arrogant enough to ignore even the one-week interval to get the Covid theatres back in order, nurses (even in life-threatening situations) will also not be assisting any doctors in theatre. If your approach as Perm. Sec is to ignore the pleas of Health and Safety of the nurses working in MOT just to hide behind Court Mandates, shows how low your office has become degenerated, but rest assured that MUMN will not remove any directives on Health and Safety even with a court mandate. Paul Pace President

Ms. Charlotte Sant Portanier CEO – New SVP Dear Ms. Sant Portanier, Allow me to inform that MUMN cannot accept the situation present at the wards of New SVP regarding the shortage of nurses where it is an everyday routine that wards lack Nurses and clerks with the result that the Charge Nurses are not doing their job properly as they need to fill the duties of the nurse, the clerk and that of a Charge Nurse. In this regard, MUMN must support its members in able to avoid further burnout and also to work in a safe practice environment as much as possible. I would like to inform you that with immediate effect the below Industrial Directives come into force:- Nurses in all grades are to REFUSE external and internal admissions when the full complement of the award is not met – CN, Nurses, Carers & Clerk Nurses in all grades are NOT to process food menus and NOT to send daily morning reports in the ABSENCE of a clerk and/or 1 nurse from the compliment; Nurses in all grades are NOT to attend ward rounds if 2 nurses and a CN/ACN are not ALL presents. The ward compliment has to be maintained throughout the day/night even when the residents are to be accompanied outside the ward. Hence, nurses/CN/ACN will not leave the ward unless they are replaced. Nurses in all grades will not accept any appointments for Video Calls. This letter supersedes the one sent on the 17th September 2021 as an agreement with the Ministry of Health was reached yesterday regarding not issuing the TCN call for Nurses. Regards, Colin Galea General Secretary MUMN

Dear MUMN Member, Reference to the Directive regarding the Admissions issued last week. We would like to clarify two points about this Directive. No internal or external Admissions should be accepted except: 1. When a covid positive resident is transferred from New SVP to SVP for quarantine purposes, this resident should be accepted back again from the nurses at New SVP when the resident is ready to be transferred back; 2. When a resident is transferred to MDH, this resident should be accepted back at KR1 (New SVP) and after some days, this same resident should be accepted back at SVP. Regards, Colin Galea MUMN

Ms. Charlotte Sant Portanier CEO – New SVP Dear Ms. Sant Portanier, Allow me to inform that MUMN cannot accept the situation present at the wards of New SVP regarding the shortage of nurses where it is an everyday routine that wards lack Nurses and clerks with the result that the Charge Nurses are not doing their job properly as they need to fill the duties of the nurse, the clerk and that of a Charge Nurse. Moreover, MUMN is aware that the TCN nurses are waiting for their contract to expire to leave the country as they cannot take the burnout anymore due to lack of staff especially nurses. Read More

Without any consultation and without any agreed pathway, theatre 14 or theatre 7 which were being used for Covid patients and query Covid patients were recently dismantled. It is evident that although the Covid virus remained identical if not more virulent form when the pandemic started due to the Delta variant, infection control measures have been grossly reduced both by infection control and by MDH management which is not acceptable to MUMN and to the nurses working in theatre. Read More

Directives are to commence tomorrow the 10th of September at 7.00 am as already informed.

MUMN is registering an industrial dispute due that in the last three months no progress was registered in our meetings. The financial package offered to all three categories of Health Professionals by the Health Division is not acceptable to the members and to MUMN Therefore, as of the 9th September 2021 the following directives are coming into force:

Dear Ms. Falzon, MUMN is instructing its nurses to remove all disposable items belonging to DENOVA from the ward since the nurses in M5 do not want to participate anymore in any pilot project. They are to order their disposable items from MDH pharmacy just like all other wards in MDH. It is up to MDH management to instruct DENOVA on the nurse's and union's decisions. Paul Pace MUMN President 24/8/21

Dear Mr Rapa, Following the meeting with the nurses at PHCD, MUMN is replying to your email with the following: Point 1 & 2…. Perspex: The time frame which your office issued that by the 1st September the full order of Perspex will be available in all Health Centre is acceptable with MUMN. Such Perspex must be made available as urgently as possible since most Health Centres are not having any screening of patients at all. It is important that all Health Centres including Gozo will be consulted on the types of Perspex needed. 24/8/21 etc...

This ward merits proper staffing levels due to health and safety reasons for the nursing staff since all the patients in this ward are Covid positive patients. Donning and doffing must be performed not in haste but in a tranquil setting so as not to make mistakes, which could result in the transmission if this is passed over to the nurses. Not to mention that health carers on such wards may provide very limited help on the ward due to the fact that all patients are Covid cases. MUMN has already stressed that the staffing levels on this ward should be prioritized since the risks involved are much more than the other wards who are also suffering from a shortage of nurses. Similar directives will be issued in MDH from 1st September 2021. Therefore, MUMN is issuing a directive with immediate effect, that unless four nurses are present during the night shift and 6 nurses are present during the day shift, such ward will refrain from any admissions. Regards, Paul Pace President

Clarification to Directive All type of wound dressings including leg ulcers dressings, and pilonidal sinus dressings are to be done if ordered by the doctor. If not ordered by the doctor such dressings are not to be done.

Directive to all nurses working in Primary Health care, Starting from tomorrow the 27/07/21. MUMN and its members working in Primary Health care have just been informed that a memo issued today states that all triage which was being done by the doctors is to be stopped as from tomorrow. This is not acceptable to all the nurses and midwives nor to MUMN since it is jeopardizing the Health and Safety of all the nurses and midwives working in the treatment room and in various clinics in all Health centres. It is not acceptable that the "proposed" triage is to be done inside the Health Centre by the Nursing aids and by the staff at the reception of the private contractor. Also, Primary Health Care held a meeting with UHM and GWU but left MUMN totally out of the picture. Therefore, starting from tomorrow, nurses and midwives are to stop all clinics and are not to accept any patients in the treatment room/ clinics unless screened by the doctor outside the Health Centre. All nurses and midwives working in Primary Health Care are to report to the office of the charge nurse from tomorrow. MUMN will only consider any meetings with Primary Health care management when triage by the doctors is restored. Clarification to all nurses working in \Primary Health care, Starting from tomorrow the 27/07/21. Since stupid decisions are being taken behind the union's back by Primary Health care management, directives had to be issued. Such directives are Health and safety directives to protect you. But as a sign of goodwill patients attending for INR, POC and vaccination are to be given. All bloodletting is to be stopped and all non-essential services such as clinics are to be stopped. Only life-threatening cases are to be seen in the treatment room. Update to all nurses working in Primary Health Care. 29-7-2021 It is evident that the ill decision to remove the doctors from covid triage was done at the detriment of all the nurses working in PHC. The PHC was irresponsible enough to suggest the following as replacement of the doctors: 1) Care, workers or clerks. While MUMN reserves all respect to their work but using nonmedical professionals for covid triage is illegal and well beyond their area of expertise. Such workers are only to work under direct nursing supervision in any clinical settings and legally, cannot be used to note any clinical decisions on any type of clinical conditions such as in covid triage. Care workers can never replace medical professionals such as a nurse let alone a doctor. 2) Foreign Nurses of a private contractor. MUMN cannot fathom how PHC would be negligent enough to propose foreign nurses knowing well that such nurses are not only not fluent in the English language but do not speak Maltese at all. Can you imagine, an old person or even young people who are not fluent in English attending the Health Centre being triaged by a Third Country National nurse who has no clue of the Maltese language. It would be a total mess and disaster and GOD only knows what type of triage will take place if triage takes place after all!!!! This clearly shows that the Health and Safety of the nurses was brushed aside, and decisions were taken by PHC without even using some small ounce of common sense. This demonstrates that the decision-making process was taken irresponsible as if the pandemic is over or that vaccinated people are not becoming infected. What is worst is that no respect was shown to your families, to your parents or to your children. While the directives are 100% successful, MUMN urges you to keep following the directives since this was a negative decision against the nurses who are giving a sterling service in the community and MUMN considers all nurses in PHC and NIS, the very front liners of this Covid pandemic. Front-liners should be treated with respect and not used for smiley photos when convenient. On a different note, while nurses are disciplined for minor issues, but having PHC taking such ill decisions, no one gets disciplined by management and no one is held accountable. Il-Forka ghaz- zghir qieghda is still valid to this very day. MUMN council

Direttiva Industrijali lil Phlebotomists ta' MDH & SAMOC L-MUMN giet infurmata ftit tal-hin ilu li sar attentat serju sabiex jigu mfixxkla id-Direttivi ezistenti ta' l-MUMN moghtija lil Phlebotomists. L-MUMN ma tistax taccetta din is-sitwazzjoni u ghalhekk b'effett immedjat qed tghati Direttiva Industrijali lil Phlebotomists kollha li jahdmu MDH u SAMOC biex jieqfu jiehdu d-demm sakemm jinghata avizz iehor mill-union. Paul Pace President MUMN 26th May 2021

Directive to all Nurses and Midwives working in MDH re Labelling of Microbiology Samples MUMN is issuing a directive with immediate effect to all nurses and midwives working in MDH so as to ignore completely the circular Ref: 130/2021 which bears the heading: "Labelling of Microbiology Samples", issued on 20th May 2021. All labelling of any specimens mentioned in the circular is to continue to be done in the previous manner and not by nurses or midwives. Such directive is with immediate effect. Paul Pace President 24th May 2021

Although MUMN had made several tentative attempts to increase the number of vaccinations in Primary Health Care, it is clear that such attempts fell on deaf ears. MUMN has been informed that in the coming days the lists of vaccinations in Primary Health Care are negligible with certain days having no vaccinations at all. Such lack of management in the process of the administration of vaccinations should not come at the detriment of the nurses at PHC who always gave a sterling service in any vaccination in the Maltese islands. Having such nurses having their overtime cancelled or not allowed to book overtime is not acceptable to MUMN. This in light of the assurance given to MUMN yesterday by Mr.Aguis that thousands are to be administered by PHC in the coming days, if not not in the next few hours. Some one in top administration is playing with words at the nurses expense. Therefore MUMN is issuing a directive that nurses in all health centres are still allowed to book overtime even if no list are given to Health centres. All booking of overtime is to continue irrespective of the few lists being given to Health Centres. For MUMN having PHC management hiring nurses from the private contractor, approving all necessary funding to the private contractor at the detriment of the nurses working in Health Centres is shameful. Such nurses in Health Centres always headed all type of vaccination in all these years such as the yearly influenza vaccine. To be treated second class to HIRED nurses of the private contractor shows the low standard that PHC management is using. Therefore such directive is being issued with immediate effect that all booking of overtime is to continue irrespective to the lists given. Paul Pace President 22nd April 2021

Updated: MUMN Directive on Closure of Schools & Childcare Facilities Dear Member, We are re-issuing an Industrial Directive regarding the closure of schools and childcare facilities. The Directive enables all our members, who are going to be left stranded from next Monday 15 March 2021 onwards where their children [14 years and under] are concerned, to stay home with their children. Foster, adopted and guardianship children are also included in this Directive. Those members who are going to adhere with this Directive need to send an email to their management, as early as possible even on weekly basis, to inform them that they will be following MUMN's Directive and specify the dates when this Directive will be followed. Sundays & Public Holidays allowance will be deducted if you will not actually be present at your place of work on these days. MUMN will not tolerate any form of intimidation on our members from no one. Report immediately any intimidation that you may suffer. This Directive only applies to Public Service/Sector Employees as the Private Sector follows a different part of the Industrial Law. MUMN Council. 12th March 2021

Directives to all Nurses working in Theatre MUMN has been informed regarding the SOPs published on Kura and the relative technical checklist regarding the operating table. Such SOPs and technical checklist which we have today and also that might materialise in the future are not in agreement with MUMN. Not to mention that all type of technical checklists imposes medicolegal implications on the theatre nurses. Whoever is issuing such SOPS or technical checklists is going against the interest of the nurses and shows clearly that such documents are done by nurses against our profession. MUMN is informed that the nurses who wrote such documents shifted away all responsibilities to other nurses. Therefore, MUMN is issuing a directive to ignore and not implement any current or future checklists since MUMN is protecting you from medial legal repercussions. One has to note that no consultation with MUMN has ever been done on such checklists so as to conveniently shift the responsibilities on the theatre nurses. Such directive is with immediate effect. Paul Pace President 17th February 2021

Due to the permanent/partial closure of schools, MUMN would like to remind members that the directive regarding parents (members of MUMN) remaining at home with their children for any unlimited time with the only loss being the Sunday and Feasts Allowance is ongoing. Parents with children with special needs are also to make use of this Directive. Such Directive is not just to members of MUMN with children under 10 years but to parent - members of MUMN with children of all ages attending the primary/secondary schools or special schools. Paul Pace President 11th March 2021

Directives to all Phlebotomists and all DSTs. Although MUMN requested several times a meeting to initiate meetings on the sectoral agreement, MUMN was left without any reply. Not to mention that such meeting has been requested more than three weeks ago. On a different note, MUMN is registering a dispute on the eligibility criteria to apply for DST and phlebotomists. Having "secret" side letters done by a previous union at the detriment of the current work force is not acceptable to MUMN. Both the Health Department and Elderly Division are in desperate need for more phlebotomists while MDH needs more DSTs. The eligibility criteria currently being used by Health Division has to be to the current sectorial Agreement and not to any mysterious side letters of previous unions which were never shown and no member of MUMN (being DSTs or phlebotomists) is aware of. The directives are: As from Tuesday 16th February, all Phlebotomists are not to take urgent blood samples from the wards. As from Tuesday 16th February, all DSTs are not to answer or reply to any phone calls. Therefore, MUMN is issuing directives to both the DSTs and the phlebotomist and such directives will be stopped on the day of the first meeting of the sectorial agreement and to discuss the eligibility criteria for the urgent calls needed to be issued of the DSTs and phlebotomists. The new sectorial agreement will have to address all the confusion and the multiple interpretations which the current sectorial agreement has caused in these last five years at the detriment of the current and future DSTs and phlebotomists. MUMN Exec Council 14th February 2021

Directive to all Nurses working in SVP and new SVP. The email below was sent to all Nurses working in SVP and in new SVP. The Nursing Administration is ignoring such notice send on the 4thNovember 2020 and is sending nurses in quarantine wards without N95. With the consequence that nurses are to attend the quarantine ward for a further two weeks and exposing other new staff unnecessarily, just to save N95 mask. Therefore, MUMN is issuing a directive irrespective of the threats form Nursing administration, nurses are to refuse to go to quarantine wards without N95 and with the assurance that they can return to their respective ward after their duty. Notice to all Nurses working in SVP and new SVP. (send on the 4th November 2020) It was clear from the onset of the meeting, that the agreed staffing levels are being compromised due quarantine measures imposed by Infection control. Irrespective of any ward put on quarantine, clerks, carers or nurses or charge nurses have to be according to the agreed staffing protocol and such principle is also valid to SVP. If the ward is on quarantine, the new staff which are sent to replace VL, SL or the staff on quarantine leave should be given N95 masks so that all relieving staff will not be constrained to be put on quarantine and can be used in other wards the next day. MUMN will not accept and will issue directives irrespective if the ward has been put on quarantine or not that clerks, carers or nurses are not replaced in any ward being in the new bloke or SVP. All Infection control measures in place should not be at the detriment of staffing levels since the patient care still needs to be delivered. Therefore, MUMN expects that the relieving staff including clerks be provided with N95 so that quarantine measures will be respected but the staffing levels must be according with MUMN agreement. Therefore, as from tomorrow there should be no excuses and relieving staff has to be sent to the quarantine wards to maintain all staff compliment. Hope that is clear to all copied. Awaiting reply. Paul Pace President 9th February 2021

To all Nurses working in Gynae – Amended Directive re Staff Compliment MUMN has been informed that the fourth nurse is only being provided till midday so as a bypass to the directive existing on force. Then the ward will be then full of patients and the fourth nurse will be removed. MUMN is amending the directive that for admissions to take place 4 nurses FULL day has to be present in the ward from the morning till 7.00 p.m. Paul Pace President 8th February 2021 Directive to all nurses working in Gynae. It is resulting that Gynae is having a reduced nursing compliment of just three nurses every day. Therefore MUMN is issuing a directive with immediate effect that unless four nurses and a nurse in charge are not present, no admissions are to take place during the day. During the night shift three nurse are to be present if admissions are to take place. Paul Pace President 23rd January 2021

Directives to all Nurses working in PHC. re COVID-19 vaccine Temperature Checking outside the Premises MUMN has been informed that nurses are being ordered by the pharmacists to go outside the Health Centre to check on the temperature of the vaccine and to receive the vaccines in the street outside the Health Centre. There are two issues which result from the "orders" issued by the pharmacists which are not part of the duties of the nurse. The first issue is that it not a nursing duty to take "orders" from pharmacist. The second issue, it is not a nursing duty to check temperature control during transportation, that is responsible of the carrier and it is not a nursing duty to leave their Health Centre, to do any verification in the streets outside the Health Centre. For such reasons, MUMN is issuing a directive with immediate effect, that unless the vaccine is not received into the Health Centre, nurses are not to leave their Health Centre. The ONLY verification which falls under the remit of the nurse is to check the number of vials given by the pharmacists inside the Health Centre. Hope this is clear to all. Paul Pace President 26th January 2021

Directives to All Charge Nurses & Nurses at SVP & New SVP Extension Dear Colleague, Allow me to inform you that MUMN has been informed that a new group of people are going round the wards in SVP and in the new block of SVP with the result that several verbal warnings are being issued to the Charge Nurses and to other Nurses due to trivial issues. Instead of acknowledging the hard work that these Nurses and Charge Nurses are performing in these sensitive times, we are punishing our heroes!! Nursing is a proud profession and MUMN is not going to allow that employees who does not belong to our profession, attend wards, give orders to our Charge Nurses in result that they are being disciplined on issues that do not pertain to Nurses but to supervisors employed by the private contractor who supplies the food. On this regards MUMN is issuing two industrial directives with immediate effect that the so called "quality assurance" people are to be ignored and that when the so called "orange" boys/girls enter the wards, all Nurses and Charge Nurses are to abandon the ward and do not return back until these employees walk out of the same wards. On a different note, Nurses and Charge Nurses are not responsible on the quantity and quality of the food. Therefore, the second industrial directive is that any checking or any duties related to the quality/quantity of the food is not to be done by any Nurse or Charge Nurse present in all SVP wards and the new block of SVP. It is important that everyone adheres with these Directives so that we safeguard the profession and yourselves. Regards, Colin Galea General Secretary MUMN 2nd February 2021

After today's meeting with all nurses/midwives at all health Centres, amendments of the existing directives are being issued. MUMN cannot comprehend why from all places of work in Malta, Primary Health care resorted to a handicapped hybrid non-functional triage system which was the only barrier to protect the nurses and midwives in the Health Centre. While the Government is also introducing remote working (and not just physical barriers on desks) on various workplaces, Primary Health care Management dismantled a perfectly working system called triage to the detriment of the nurses/midwives and their families. With immediate effect, these are the amendment directives: 1. Blood letting…only INRs and POC are to be done 2. NIS clinic…only 1st dose vaccine seen first by the paediatrician are to done. 3. Midwives….The 18 month baby clinic is to be stopped and all post Natals consultations. Removal of Sutures are to be done only from 10.00am to 11 am. Gynae clinic is to stop. 4. All emergency trauma is to be done at all times. But reviews, follow ups and change of dressing are strictly to be done from 10.00 am till 12.00 midday ONLY. 5. All statistics requested by PHC management is not to be done 6. The Nursing Administration sheet is not to be sent. 7. All special clinics are not to be attended by nurses. Such amendments are with immediate effect. MUMN Council

Dear Dr. Barbara, It is clear that UHM has issued directives to Ms. Marisa Saliba not to attend MDH after SAMOC. This is unfair on all other phlebotomists in MDH who always gave service to SAMOC wards when Marisa Saliba and Deborah Buttigieg are not present at work.