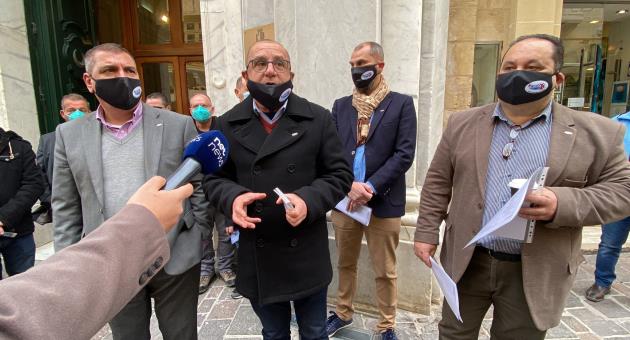 Health Ministry silent on allowances not paid to Mater Dei technicians - MUMN
The Malta Union of Midwives and Nurses today called out Health Minister Chris Fearne and Permanent Secretary within the Ministry Joseph Rapa over its silence regarding allowances not paid to certain Mater Dei specialised medical equipment technicians.
Addressing a press conference, MUMN president Paul Pace described the situation as a disgrace. "These people are also heroes of the pandemic since they kept all life support systems at Mater Dei running, saving the lives of all the nurses and doctors throughout the pandemic."
Pace revealed that a certain number of these technicians working within the engineering department at Mater Dei were not given their allowances which amount to €2,500 yearly as agreed by another union, the UHM Voice of the Workers, with the Health Ministry in a technical class agreement effective from 2017.
Moreover, directives have been in place since December by MUMN in order to address the issue. "Instead of meeting with us to discuss, the Health Ministry opted to hire private contractors in order to do the work of these technicians. This is costing the Ministry much more than the allowances owed to these 24 technicians."
The directives by the union include not monitoring the Mater Dei back up power supply and not performing monthly checks on the hospital's power network.
He then brought to the attention of the media the fact that this goes against the rights of the workers. "Since equal pay must be payed for equal work, it is baffling to find out that other technicians working within the same department and doing the same work were paid their allowances while other weren't."
MUMN has also called for the resignation of Rapa since countless attempts from the union's side were made to address the issue but no recognition was given for their attempts.
"The role of the permanent secretary is to address these issues. With a simple telephone call, this issue could have been addressed," Pace said.
Pace urged the government to discuss the issue with the union in order to give what is owed to these essential workers