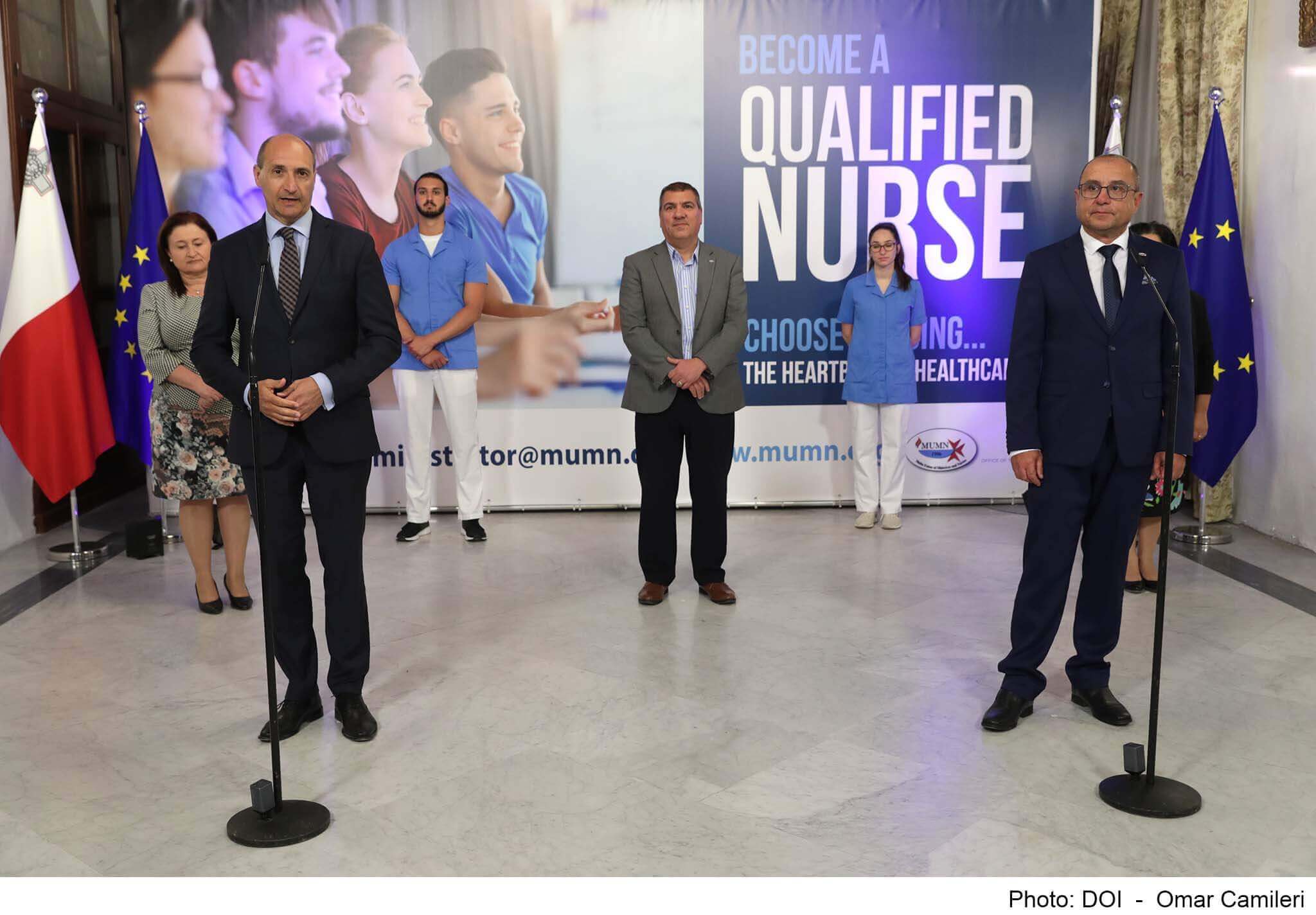 "Maltese Nurses are Outstanding" - Deputy Prime Minister Dr. Chris Fearne
Maltese nurses are outstanding" – Deputy Prime Minister Chris Fearne
Source: TVM Posted On May 12, 2020 
Report: Ruth Castillo
On the occasion of the International Day of Nurses, deputy Prime Minister and Health Minister Chris Fearne said that the Maltese people were always aware that nurses carry out their duties not only competently, with great skills, dedication and professionalism, but also with love.
He stated that this year more than other years, workers in the health sector including nurses are in the limelight, adding that Maltese nurses are outstanding.
Minister Fearne said that in recent years Malta increased the number of nurses, with their average age being the youngest in the whole of Europe. According to Eurostat, he stated that Malta is the European country which mostly increased the number of nurses in the past eight years.
He remarked that today there are 3,500 nurses in the health sector, compared to the 2,900 in 2013. Dr Fearne added that almost another 200 nurses will join this group of workers in the coming weeks. Addressing a press conference together with officials of the Union of Nurses and Midwives, the Minister said that consultation is underway so that nurses will receive further training.
MUMN president Paul Pace said that nurses made sacrifices in recent months due to changes needed in every hospital and many of them had to live away from families.
He added that if the number of Covid-19 patients was bigger, the pressure on nurses would increase and said that 300 nurses from India did not arrive due to the lockdown.
Asked about the need of foreign nurses, Mr Pace stated that the country still depends on them to a large extent, adding that the ideal is that it doesn't depend from foreign countries however more Maltese youths are attracted to enter the profession. As specializations increase, there is further need of more nurses and he estimates that a further 400 are needed.