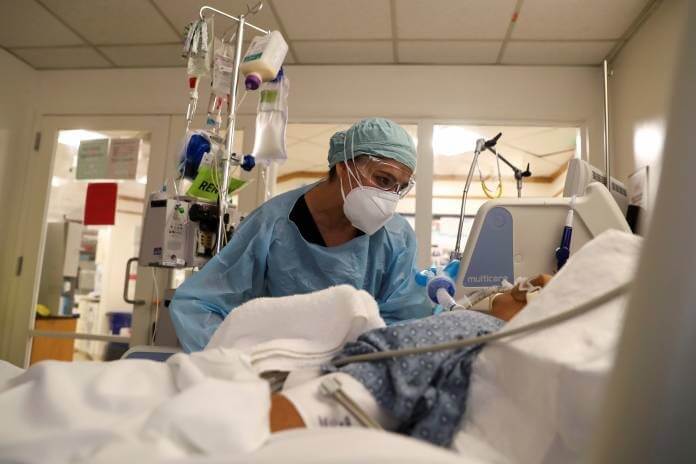 MUMN reacts to the Prime Minister's comments to Covid 19
Press Release
 MUMN reacts to the Prime Minister's comments to Covid 19
Several people have made substantial sacrifices in various ways. Children were made to stay home, grandparents were deprived from their nephews and nieces, businesses were closed with vast financial losses, and the vulnerable were not allowed to go to work, just to mention a few.
But the biggest risks were taken by the so-called front-liners, the majority being the nurses, carers, physiotherapists, doctors and other healthcare workers working in all hospitals, elderly residence and in the primary care set up. Such front liners were caring for the covid patients, being sent on quarantine, some abandoning their children or their parents and some healthcare workers becoming infected with covid 19 in their line of duty.
Then there was a small portion of the population who had no respect for the sacrifices being made and the Prime Minister decided to provide them with an amnesty. An amnesty which is an insult to all Healthcare Workers and at the same time a betrayal for all those who respected the recommendations of public health. The Prime Minister's speech yesterday on TV was not only shocking but reckless. Reckless to remark that the Covid Crisis is over, reckless to open the airport when current measures are still being evaluated and reckless to provide such amnesty.
MUMN challenges the Prime Minister to publish the strategy on the easing of the restrictions for Covid 19 issued to his office by the Superintendent of Public Health. The Prime Minister is being challenged since MUMN has no trust that the Prime Minister is following the recommendations of Public Health. Every measure requires at least three weeks period before other measures are lifted, but in this case, the Prime Minister is taking an opportunist approach at the detriment of the nurses, midwives, physiotherapists and other health care workers and all the elderly and vulnerable people. 
With the opening of the airport, all vulnerable people, the hospital workers and most especially the elderly are being put in unnecessary risk of their lives which no Prime Minister has a mandate on.
Instead having a Prime Minister which encourages caution, social distancing and other important measures which can prevent an surge in covid cases, Malta has a Prime Minister who issues amnesties to those who broke covid measures, informs his people that covid is over which is a totally a false statement and does nothing to protect the health care workers, the vulnerable and the elderly. 
As MUMN, being the biggest trade union in the health sector,  is appealing to the Prime Minister to publish the strategy issued by the Superintendent of Public Health on the easing of measures of Covid 19, retrieve the amnesty issued yesterday to start respecting the vulnerable and the elderly population by allowing quarantine measures and contact tracing to anyone using the airport. Without such measures the Maltese population is being put at risk which is not acceptable to the front liners who are risking their lives to safeguard the Maltese people.
Paul Pace
MUMN
1st June 2020