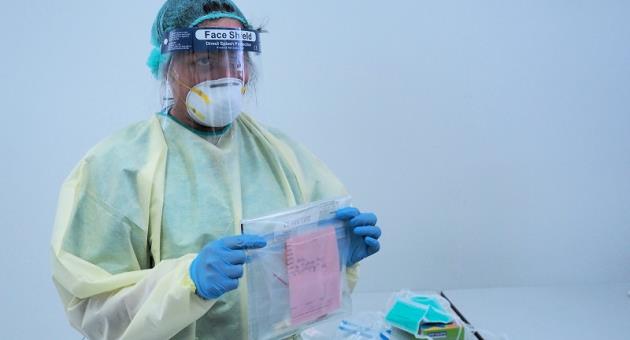 MUMN to go ahead with industrial action, warns of partial lockdown in a week if high cases continue
MUMN to go ahead with industrial action, warns of partial lockdown in a week if high cases continue
Source: The Malta Independent: Wednesday, 5 August 2020.
The Malta Union of Midwives and Nurses will join the Medical Association of Malta in going ahead with their planned industrial action after talks with the government failed to reach a compromise.
In a statement published after the MUMN met Health Minister Chris Fearne, the union said that they had "witnessed a Health Minister who although is not prepared to cancel mass events, seems committed to make sure that mass events which do not abide by the Legal notice issued today will be closed permanently and fined."
"Having said that, till now the Government has never committed seriously to proper enforcement of the legal notices issued recently on mass events due the Covid pandemic", the union said, noting that parties and mass events had been allowed to take place with no social distancing, ignorance of all guidelines, and no legal action.
"In other words, the Government still must prove itself due to its failure of enforce regulation issued by Public Health were mass events are concerned. This is more than evident since such lack of enforcement is resulting in numerous cases of Covid-19 cases per day", the MUMN said.
They said that the message being sent to the people by members of the government are "not the least credible", referring to statements made by Prime Minister Robert Abela and Tourism Minister Julia Farrugia Portelli in recent days.
"In fact MUMN has information that if Malta keeps registering high new cases of Covid for the next 7 days in a row, such new cases will now be the Second Wave and Malta and Gozo is risking another partial lock down as the one in previous March", they said.
"MUMN is convinced that if proper enforcement is to take place on mass events (such as all parties) were social distancing cannot be maintained, such mass events should be banned completely", the statement continued.
Given this, and given that the Health Ministry is yet to come up with solutions to address shortcomings to frontliners, the MUMN said that it is not in a position to suspend the directives any further.
The directives will come into force on Friday 7 August.